Briefing:
Power up your online conversations
SalesKracht is an online marketing agency. If you'd translate the name "SalesKracht" literally it means "SalesPower".
And that's exactly what they're great at; promoting events, products and brands through one of the most powerful means; online conversation.
The brief at the beginning of this assignment was to make the SalesKracht logo more powerful. The old mark was a message bubble, which represented how SalesKracht drives online conversation between brands and their fans. But it lacked power.
The challenge was to update the existing brand elements and take them to branding booty bootcamp to get fit and get lit?!
To power up SalesKracht logo i decided to use Effra Heavy Italic designed by Dalton Maag, it's a very strong font, that looks both friendly, modern and fast. Since conversation moves fast, especially on social media, it seemed very fitting. The font was then modified by hand to further suit the needs of the brand. Improved kerning and incisions in the k and the h really finished it off.
The fresh blue shade in the colorway is chosen to make an outstanding impression. Confident, reliable and fresh, exactly fitting for the friendly folks at SalesKracht.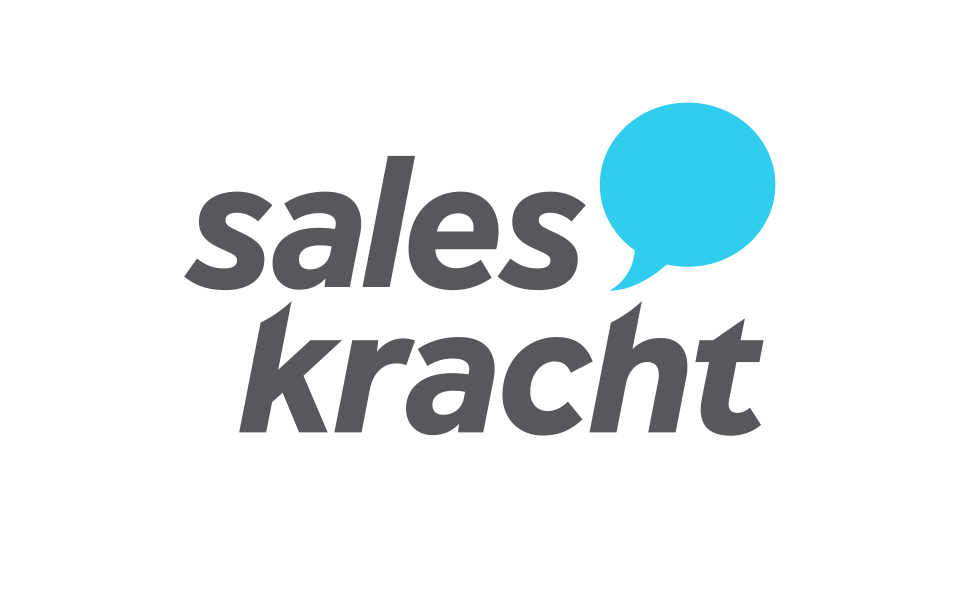 SalesKracht's bubble is also their unique mark. Since they have a huge focus on social networks, the concept of using the most basic form of emoji's arose. These can be used for any kind of occasion, but will mostly focus on a positive aspect.
Your message, at any size.
For printed media the idea is to use the bubble at any size, that way it can carry the content of their message, and grow in any size. Below are some examples of how it can be used for various occasions.
I made a layout for several kinds of advertisements.
Left: Quote bubble, these kinds of designs can be used to showcase the brands manifesto within the office. They can also have client quotes or responses in it. It can be either a printed design, but also used as an image on social media.
Middle: Short advertorial-style advertising that tells how SalesKracht boosted attention to various clients and cases. Accompanied by a photo that fits the brand.
Right: To promote newly attracted clients, or events, this design was made. It can also be used in print and online.
With SalesKracht being a social media brand from Amsterdam i figured the bubble would be a great tool for a dynamic identity. In the fast paced social media landscape there is no better way to stand out than to have a brand that can easily apply recognisable elements to celebrate, memorize, or support certain causes.
Above you'll see from left to right: Vacation, ADE (Amsterdam Dance Event), Kingsday and SAIL. These are some ideas where it's easy to adopt a little icon, change the color of the bubble, and put in a corresponding photo, et voila!
Stationery & Office Branding