Briefing:
A Force Of Nature
Yamaha approached WildTree in 2017 to shoot a press release commercial for the wildly popular Yamaha Kodiak 450.
The Kodiak's target audience is made up of 85% farmers and 10-15% of hunters and people who use it for its' other utilities. This ATV is a powerful beast – a true Force of Nature, which was the theme we were asked to work with.
The main question in our briefing was to tackle the subject with preferably a hunter as the main character.
It was a true challenge to take the viewer with us on the journey of a hunter looking to shoot it's prey.
Enjoy the video! I really hope you like it. I was responsible for the storyboarding/storyline, copywriting and concept. Aside from that i also made some marketing materials which can be seen at the bottom of this post.
Client
Yamaha Europe
Year
2017
Created with
WildTree Video
Roderik Patijn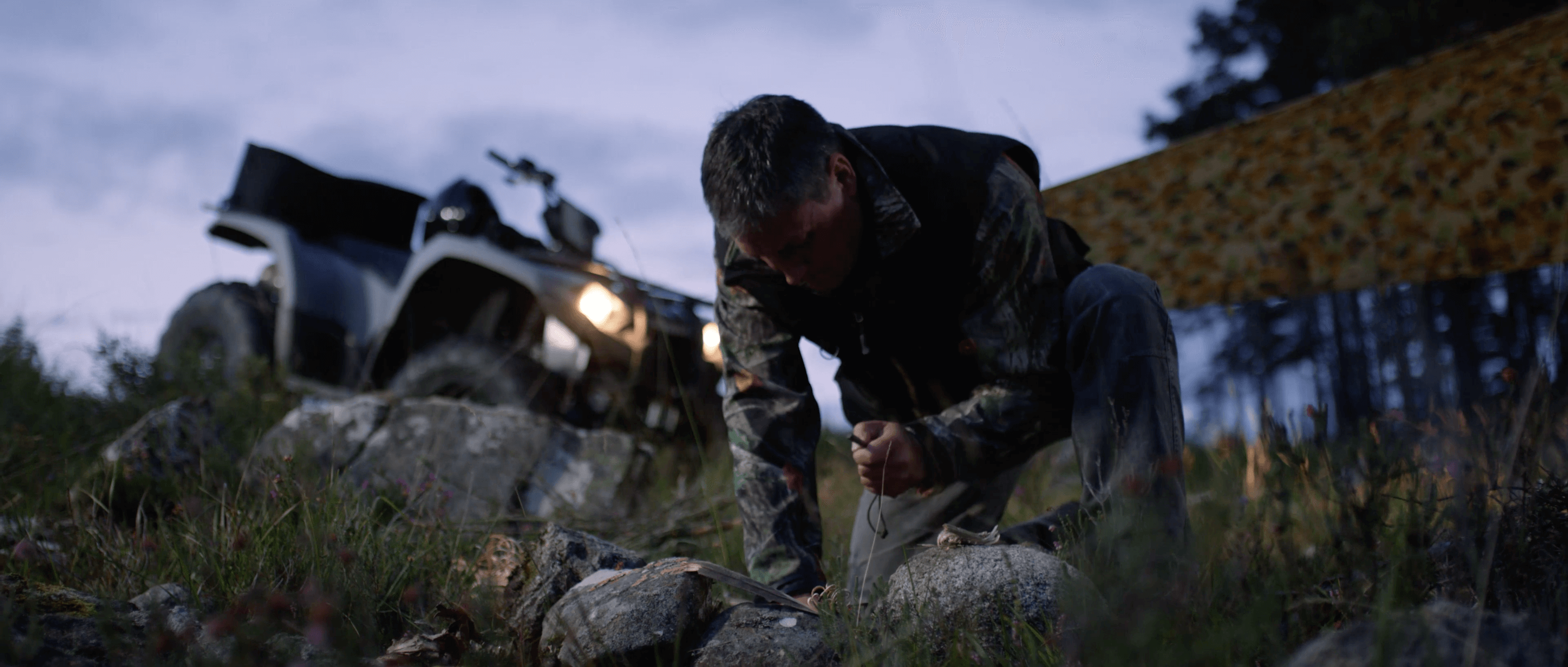 Video stills, shot by Joost Bienenmann | WildTree & Roderik Patijn
For the key-art we wanted to create raw visuals with natural elements. To capture the powerful feel of the "Force Of Nature" i created handdrawn letters for the slogan. These were later also translated to spanish. The lettering was also animated and used in the commercial shown above.